On the 8th of March 2018, Ms Sarinee ANGSUSINGHA, AEROTHAI President (the Thai ANSP), and Mr Olivier CHANSOU, ENAC President, have settled their strong motivation of cooperation through a signature of a cooperation agreement.

During a week of depth presentations and exchanges on training and research activities, the AEROTHAI delegation and ENAC team confirmed common values and the same vision of excellence for aviation. As a result of this willingness of cooperation, the Thai ANSP and the French Aviation Training University have established an agreement targeting the following areas :
ATCO training
ATM optimisation
Positioning and signal processing
UAVs
ATSEP training
and Aviation English language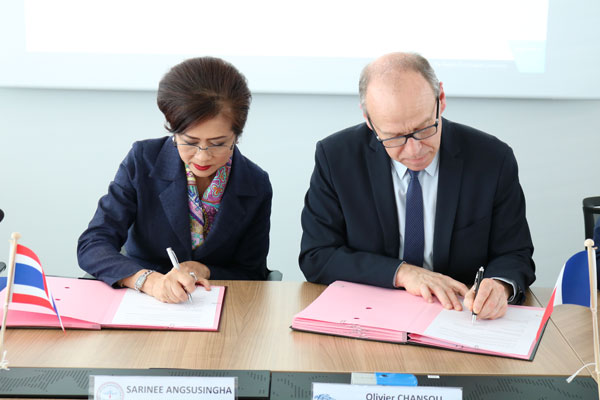 This agreement strengthens the bilateral cooperation between the two countries and supports AEROTHAI to face the important growth of Asia Pacific region.